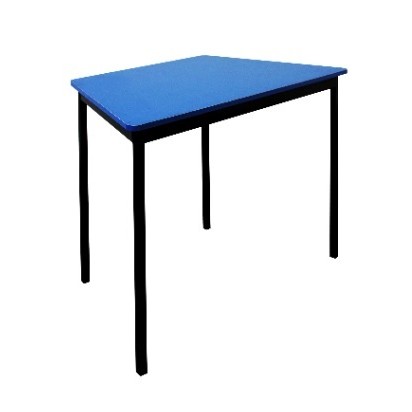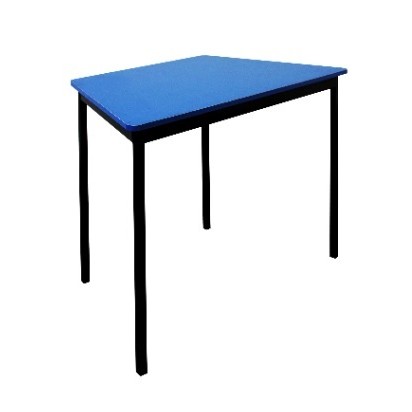 Continental Trapezoidal Binary Table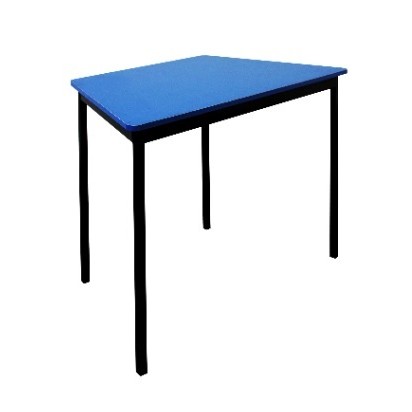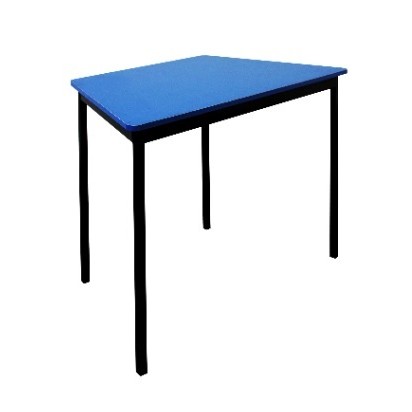 1" square tubular steel structure with a perimeter rectangular frame of 2 x 1"
Application of anti-corrosive and finished in micro pulverized electrostatic paint
Covered in foil wood lined with plastic laminate to the color of your choice
In stock:
No - will produce when ordered
Monthly capacity:
2,000 Units
Size options:
65 cm height, 75 cm height
Description
1-inch square tubular steel structure with a perimeter rectangular frame of 2 x 1 inch, electro-welded with microwire.

Application of anti-corrosive treatment and finished in micro pulverized electrostatic paint baked at 200 degrees C covered in foil wood lined with plastic laminate to the color of your choice.

Measures: Major side 117 cm. Small side 73 cm. Width 60 cm.

Colors available: blue, red, orange, yellow, green, light wood, dark wood, and black.

Edges in black PVC, molding equipped with high impact injected plastic regattas in black.
Related Products
People also searched for these items