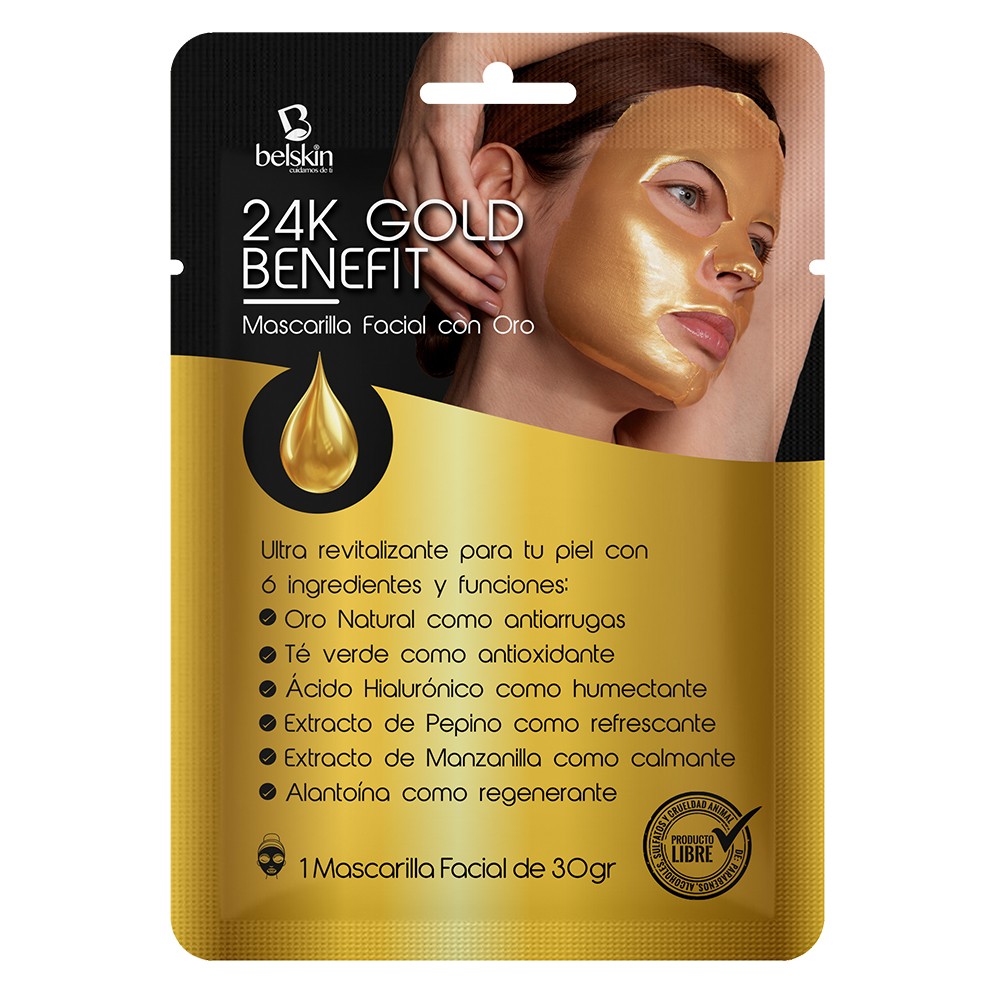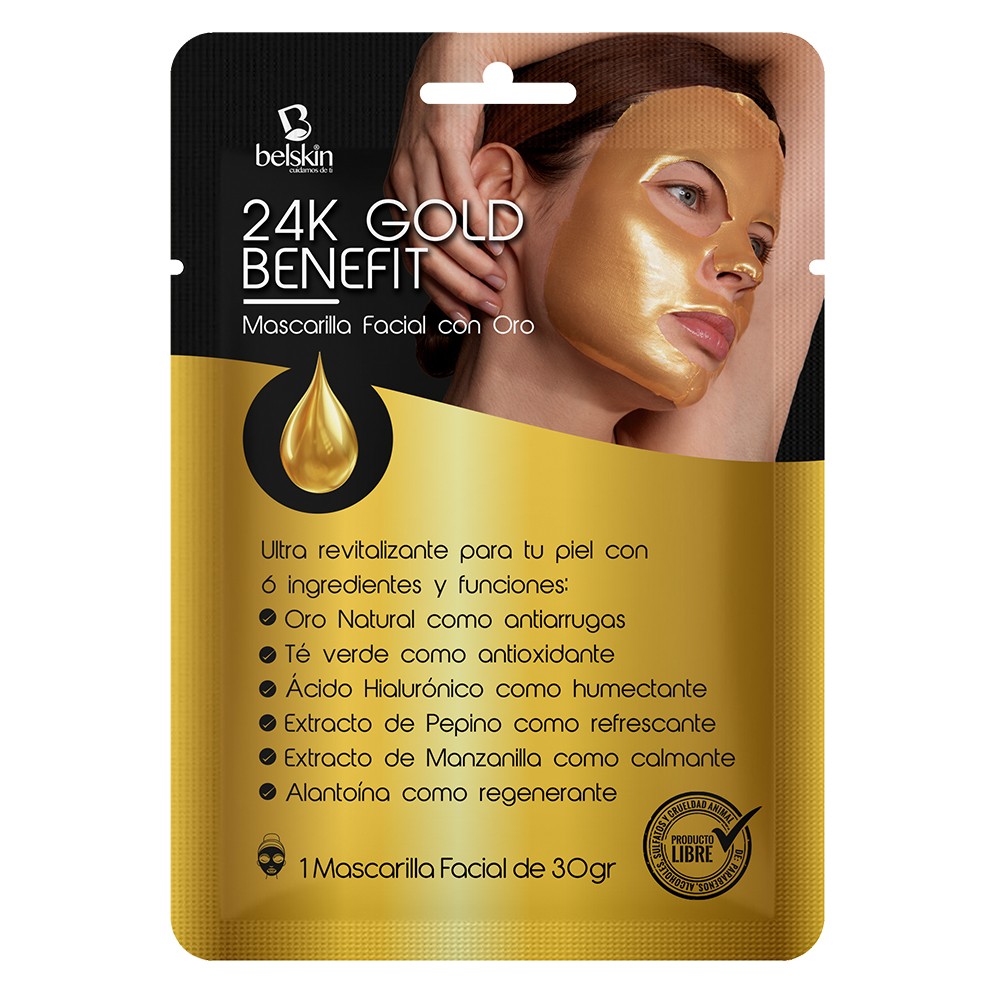 Gold 24K face mask benefit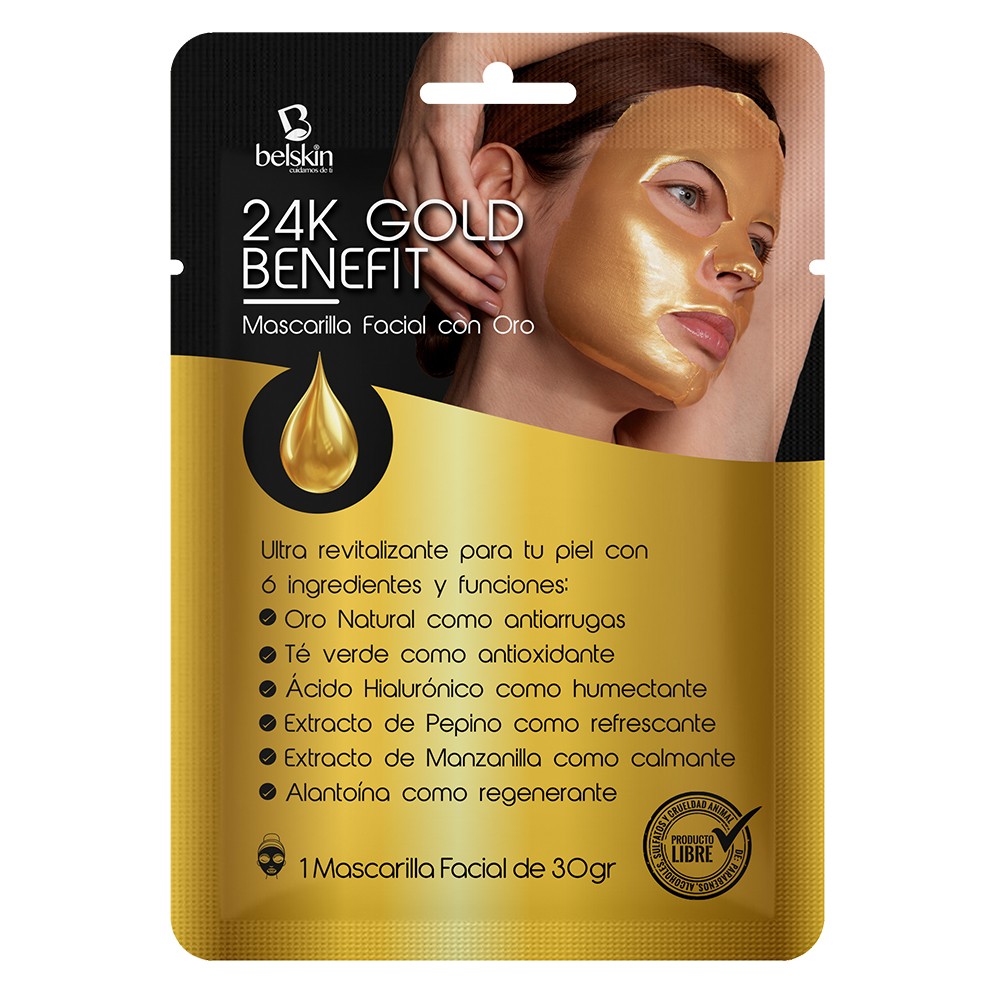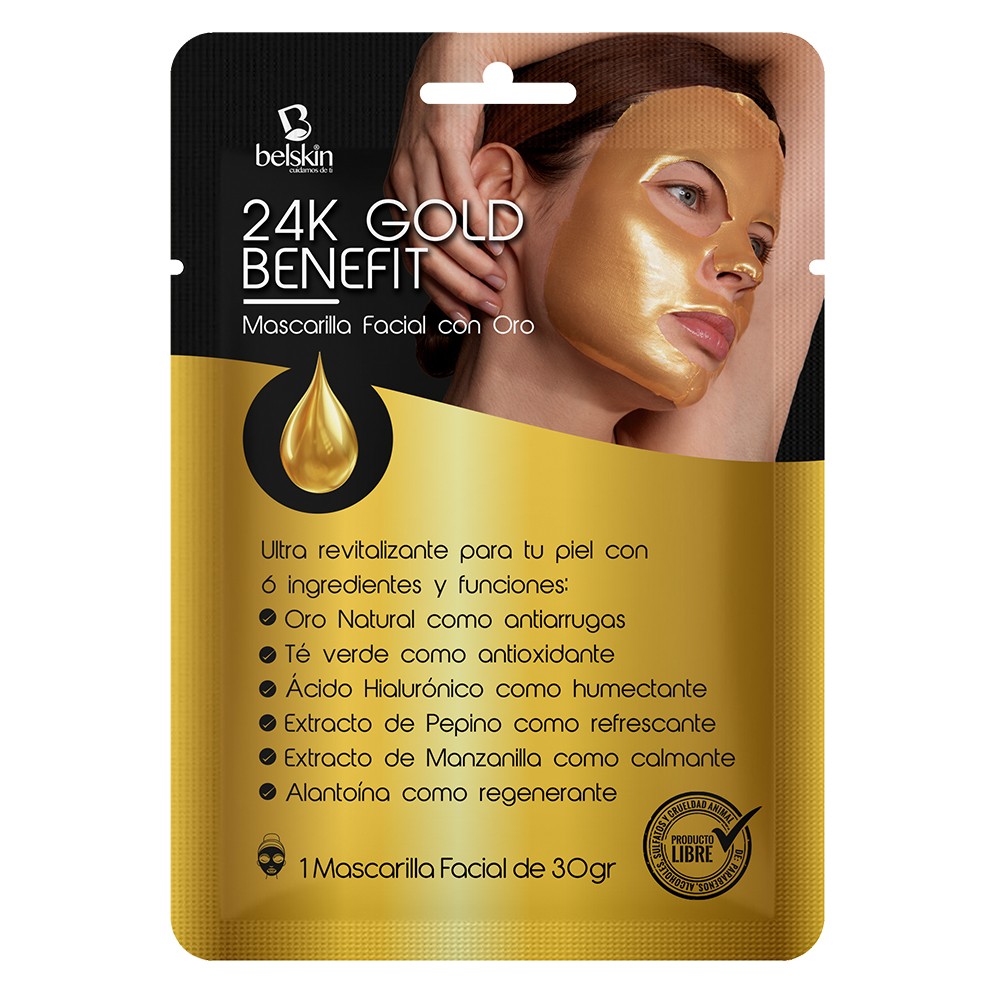 Facial mask with Gold. 60 gr.
In stock:
Yes - limited quantities in stock
Monthly capacity:
200,000 Units
Description
Take care of and pamper your skin by revitalizing it with 6 ingredients and functions:

Natural Gold as anti-wrinkle.

Green tea as an antioxidant.

Hyaluronic Acid as a humectant.

Cucumber extract as a refresher.

Chamomile extract as a painkiller.

Allantoin as a regenerant.
Related Products
People also searched for these items