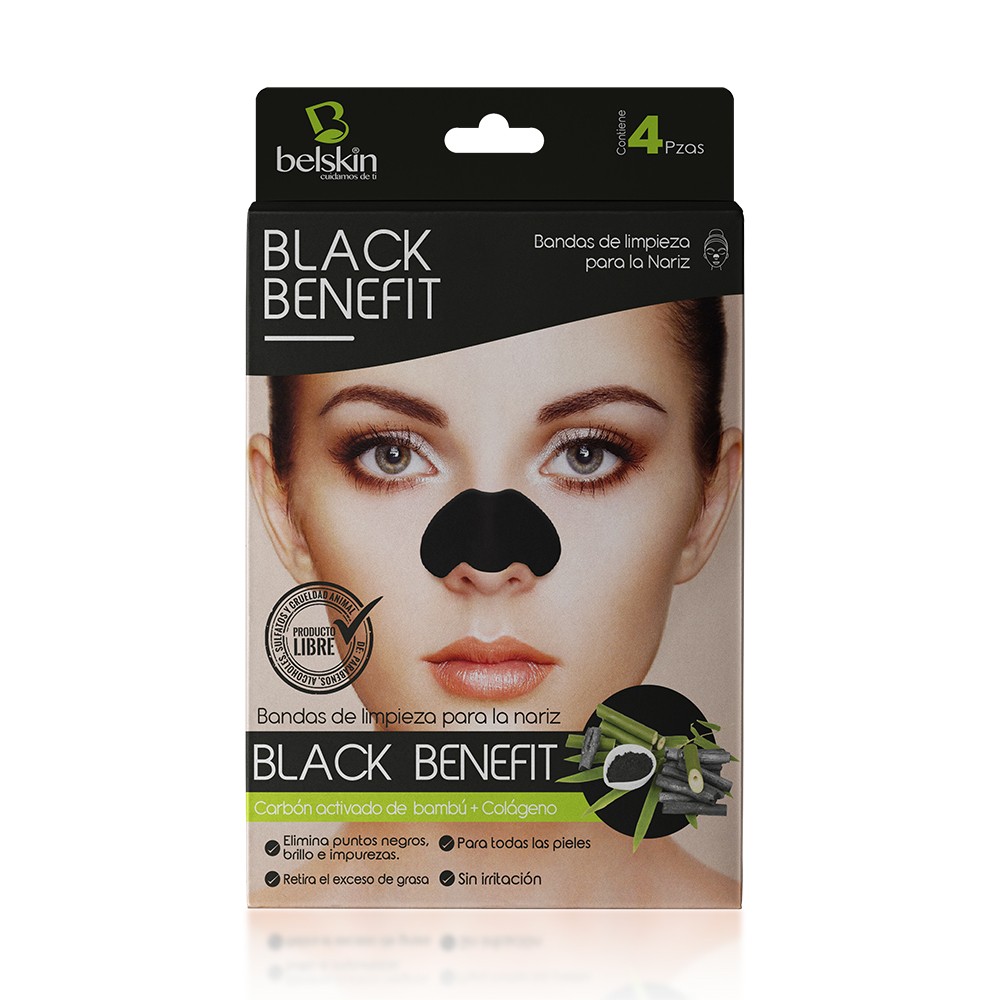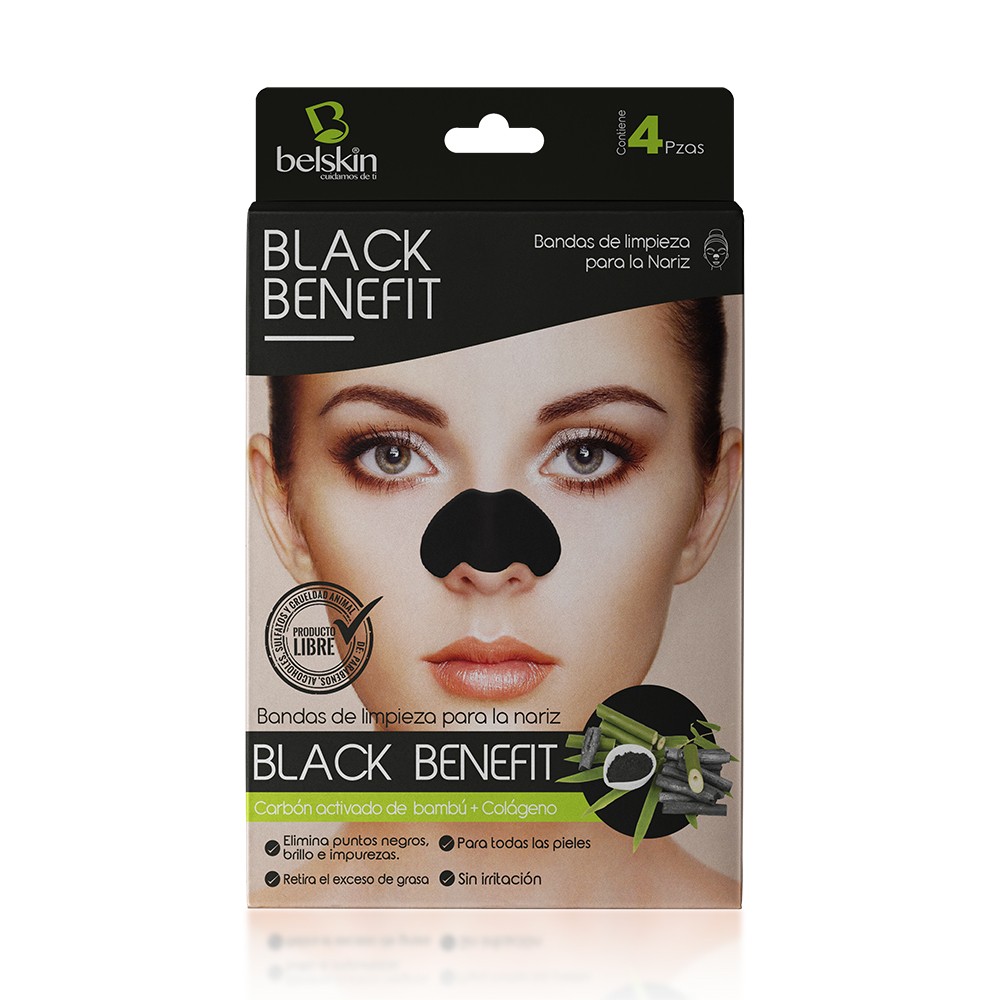 Black Benefit Nose Cleaning Bands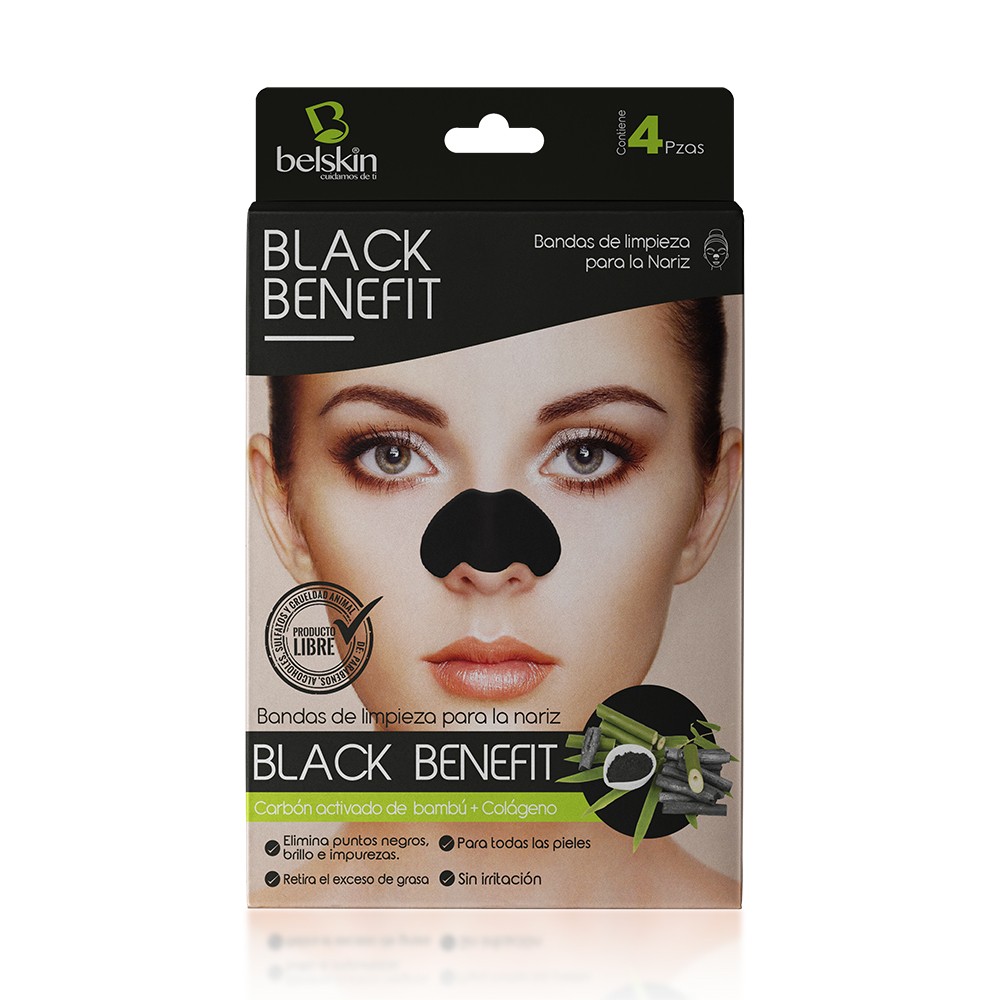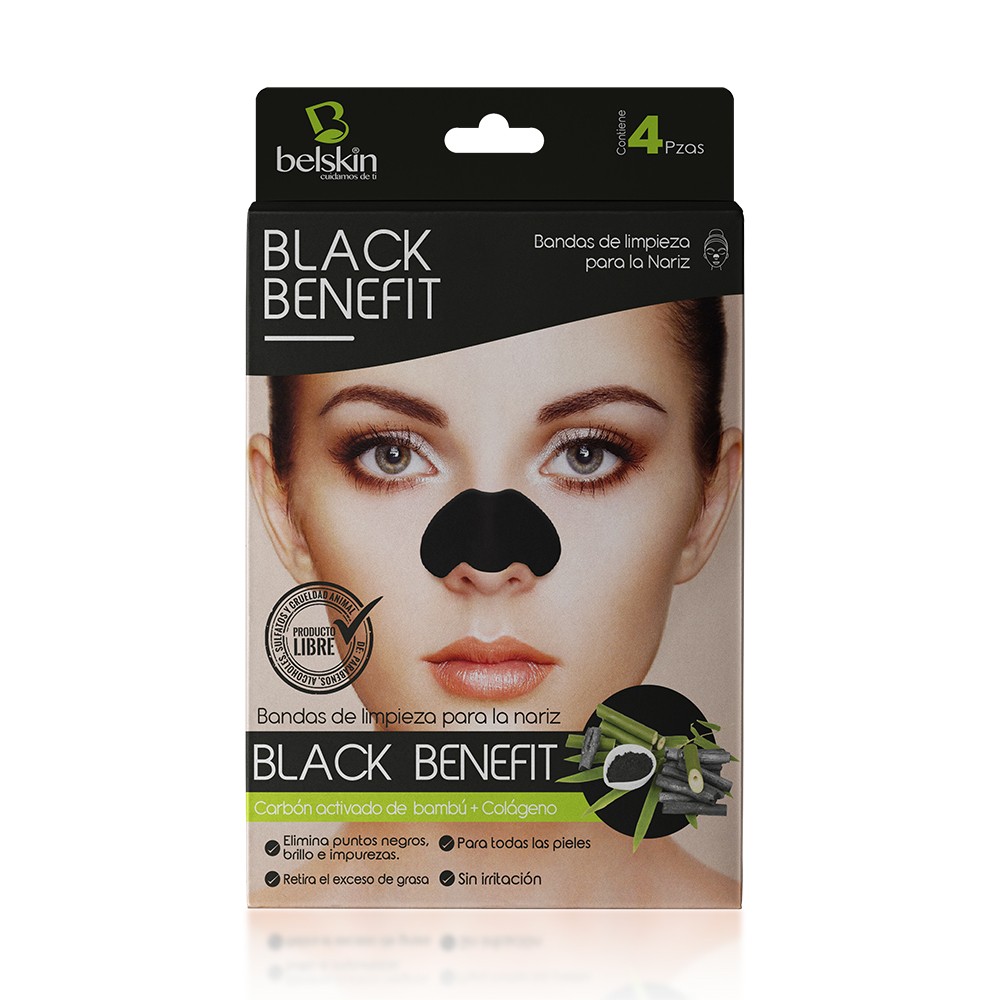 Activated bamboo charcoal + Collagen. Contains 4 pieces.
In stock:
Yes - limited quantities in stock
Monthly capacity:
200,000 Units
Description
It is recommended to use 2 to 3 times a week for the care of your skin.

Eliminates blackheads, shine and impurities.

Remove excess fat.

For all skin types.

No irritation.