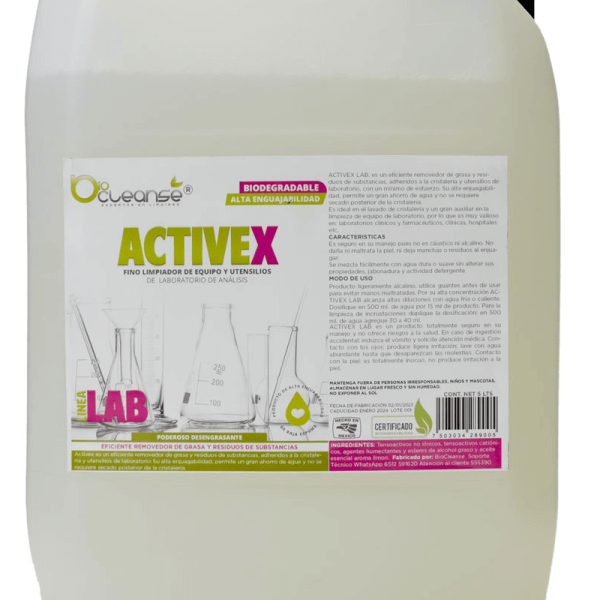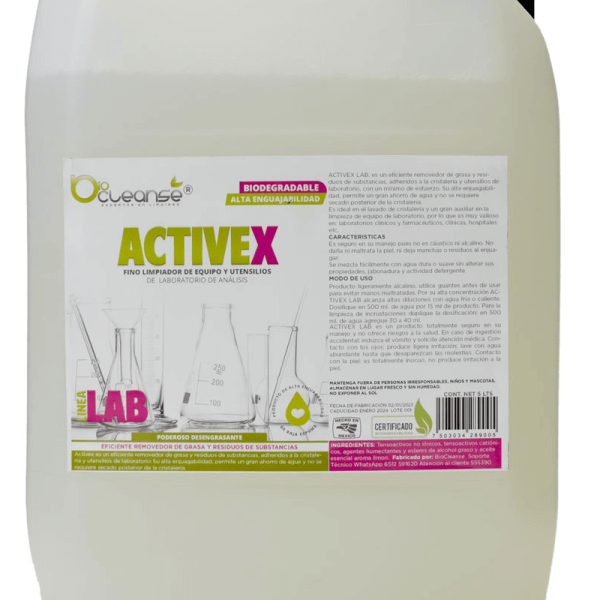 ACTIVEX LAB | Laboratory Detergent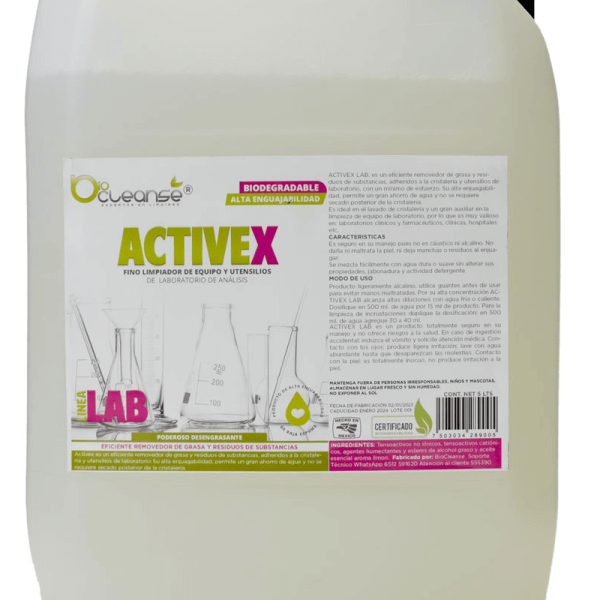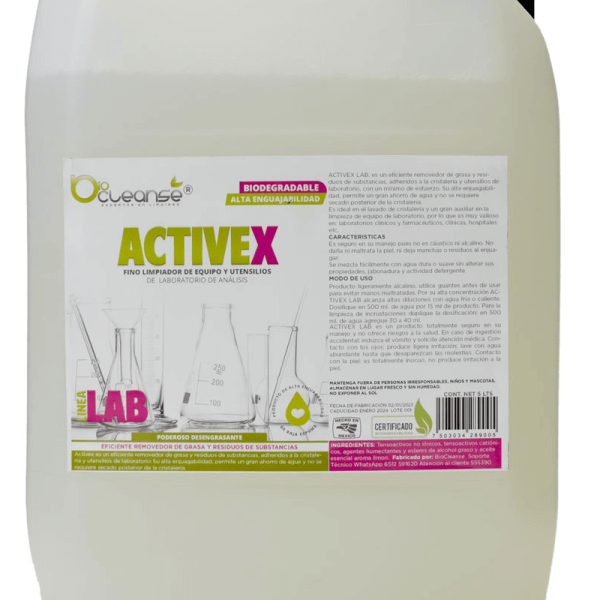 Laboratory detergent
High quality
Pharmaceutical Industry
In stock:
Yes - limited quantities in stock
Monthly capacity:
200,000 Units
Size options:
5L, 10L, 20L, 50L, 200L
Description
ACTIVEX LAB is a highly concentrated and biodegradable laboratory detergent designed for cleaning laboratory equipment and effectively removing grease and residue from substances adhered to glassware and lab utensils with minimal effort. Its high rinsability allows for significant water savings, eliminating the need for additional drying of glassware.

It is ideal for washing glassware and serves as a great assistant in cleaning laboratory equipment, making it highly valuable in clinical and pharmaceutical laboratories, clinics, hospitals, and more.
Related Products
People also searched for these items